Hilltoppers to have plenty of options at wide receiver this season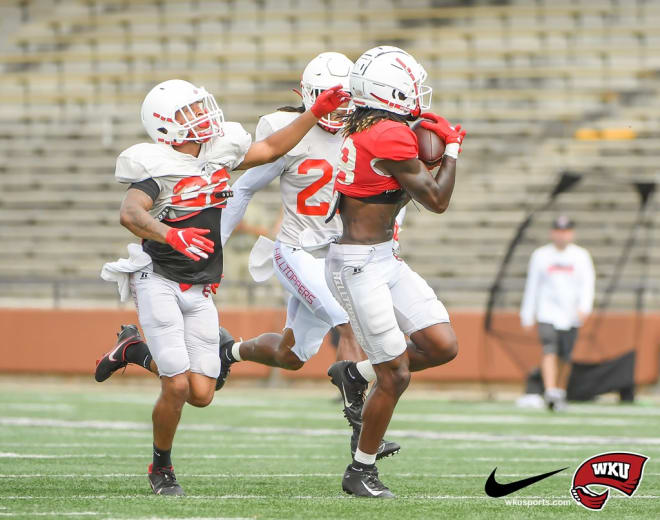 Western Kentucky will have plenty of depth at the wide receiver position for the upcoming 2021 season – there's no question about it. The Hilltoppers may even have too many wideout options, but that's a good problem to have.
WKU – which had just three players finish with over 300 receiving yards last season – should have many more reach much higher marks this year, especially with the program bringing in multiple explosive receiver transfers such as brothers Jerreth and Josh Sterns and Ben Ratzlaff from Houston Baptist, Daewood Davis from Oregon, Kendall Adbur-Rahman from Notre Dame, DeAngelo Wilson from Austin Peay and B.K. Smith from Eastern Kentucky.
While the Hilltoppers bring in those new guys, who'll be expected to contribute right away, the team brings back second-year junior wideouts Craig Burt (23 receptions, 166 yards, two TDs in 2020) and Mitchell Tinsley (43 receptions, 377 yards, four TDs), as well as second-year sophomore Dayton Wade (21 receptions, 180 yards) and second-year freshman Dakota Thomas (eight receptions, 104 yards).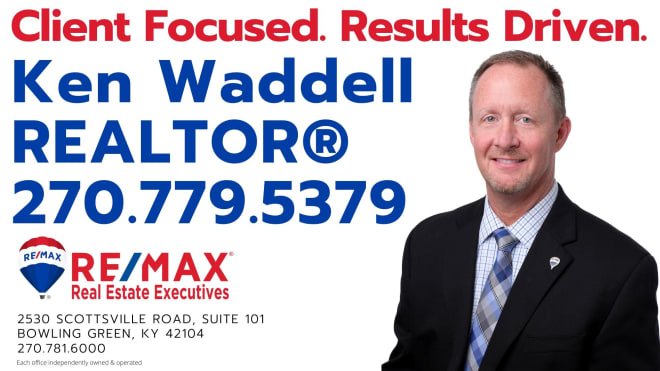 "The biggest thing that I'm really excited about is our depth," first-year WKU outside wide receivers coach Josh Crawford said. "I think we've got a lot of guys in the outside receiver room that can play. It's been interesting just to get them on the field and get them practicing. That's where you start to see how things are going to shuffle out and what guys' strengths are and what their weaknesses are."
With so much depth at the position, Crawford was asked how he and the staff would determine how the receivers line up and how the rotation will work this season – and he said it'll all be based on who is working the hardest.
"The great thing about our room is that we've got depth," Crawford said. "On a daily basis, it requires each one of them to come out on this field and give their best. If you come out here and you don't have a great day, there's a guy right behind you that's capable. Right now, all of those guys we're looking at going into the fall, it's about reps and evaluations. That's what our process is at this point."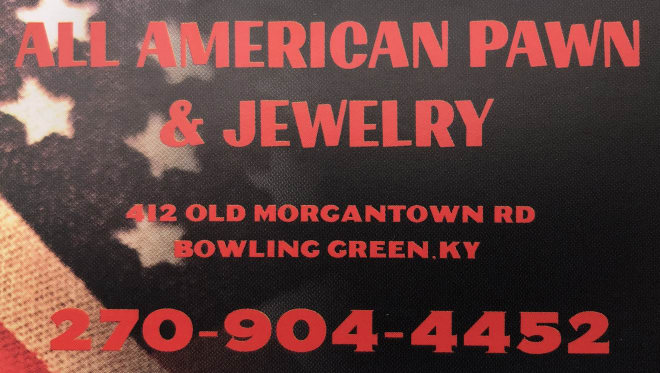 From a players' perspective, Burt echoed what Crawford said – making it clear that the wide receiver room is loaded with talent.
"I feel like our position group is very, very deep," Burt said. "Of course, the newcomers – I love Ben, and I love Daewood ... they're both two great guys. We've still got Mitch, and we've got a lot of great guys in there."
Davis' name is one that's been brought up on numerous occasions throughout fall camp.
Now a redshirt junior after playing three seasons at Oregon, Davis – who has been labeled as one of the fastest players on WKU's team – joins the Hilltoppers after making nine receptions for 89 yards and a touchdown in 2019 as the Ducks won the Pac-12 championship and the Rose Bowl.
"I feel like the thing that's going to help us the most and getting big plays is our tempo," Davis said. "Our tempo is going to kill a lot of teams because as soon as a play is gone, we can get back on the ball and we can go. The defense is not going to be ready, so that's a chunk shot right there for six. We've just got to keep practicing it and keep getting better at it."