WKU's running back room loaded with depth this season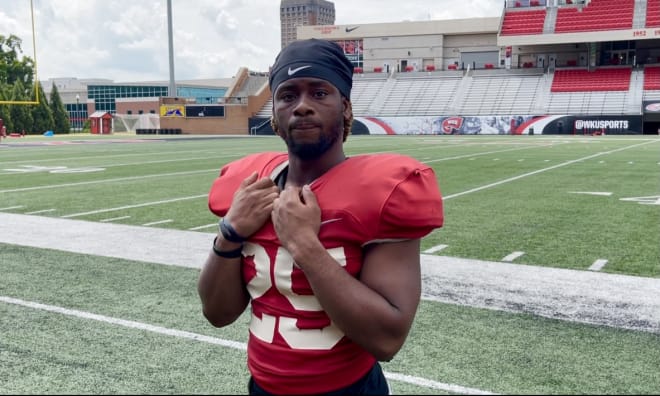 Western Kentucky will have some significant depth at the running back position this season – there's no question about it.
After having Gaej Walker as the primary running back in 2020, the Hilltoppers – who averaged 126 rushing yards per game a year ago – will have several different options at the position in 2021, from key transfers to experienced returners.
"Each of them has a different skill set," first-year WKU running backs coach Carlos Locklyn said. "You have guys who run with power, and guys who run with speed. Some of them are going to be used, and some of them are going to be developed. I'm upfront with them. I know how many backs I'm going to play.
"It's good to have depth."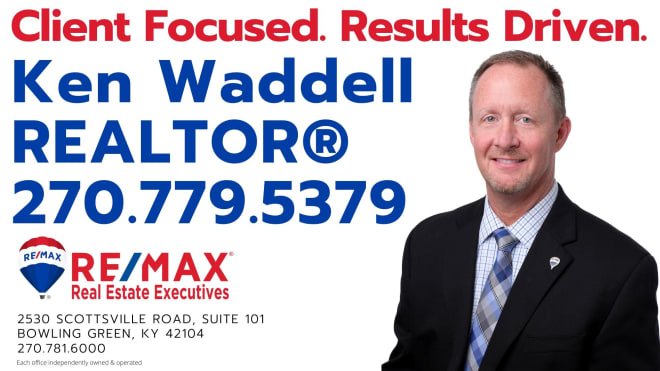 Locklyn's running back room will be highlighted by Adam Cofield, a graduate transfer from North Dakota State who rushed for 1,542 yards and 19 touchdowns in 38 career games.
A part of three FCS national championship teams at NDSU, Cofield is who Locklyn labels a coachable player.
"A.C., man ... I call him 'tank'," Locklyn said. "Professional. He comes to work every day, very coachable, disciplined. I'm happy to have him. Just a hard worker, a student of the game. He's everything that I saw on film. I'm elated to have him."
After excelling at the FCS level, Cofield said that he is ready to make the most of his opportunity playing at the FBS level for the Hilltoppers.
"When I came in here, I was ready to work," Cofield said. "I try to show up to meetings 10 minutes early and make sure that I have my notebook out and ready to work."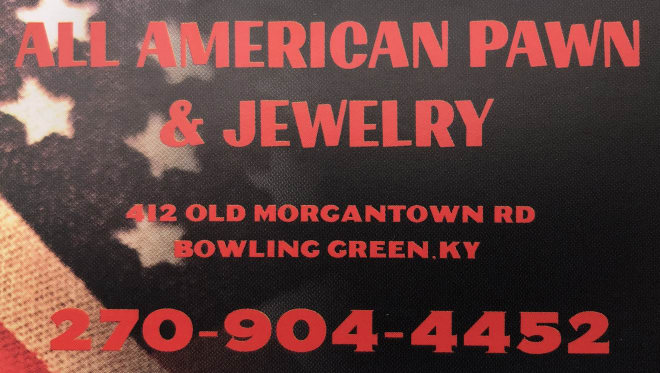 Alongside Cofield, WKU's running back unit also includes redshirt junior C.J. Jones, redshirt sophomores Jakari Moses and Jamale Carothers, and freshmen Noah Whittington, Javy Bunton, Tysean Jefferson and Kye Robichaux.
Jones, who transferred to WKU from Blinn Community College at the halfway mark of the 2020 season, played in six games for the Hilltoppers and rushed for 144 yards and two touchdowns on 21 carries – making an immediate impact on The Hill.
"Being a full year in, I feel like it's pretty good," Jones said. "I'm pretty good with coach Lock, all the new coaches, and all the new faces. To improve (this year), I want to be more physical. Coach Lock has taught us to be more physical and learn our keys. Just improving on stuff that I lacked last year."
Similar to Jones, Whittington also showed the first glimpses of what he can do last season as he put up 128 all-purpose yards while playing in all 12 games – and he's excited to play under coach Locklyn.
"I feel like, as a position group, we've got the best coach on the offensive side of the ball," Whittington said. "He's got a standard."
As for the remainder of the running back core, Moses – who has battled injuries throughout his collegiate career – is entering his third full season at full health, while Carothers joins the team from Navy, and Bunton, Jefferson and Robichaux are all coming into their first seasons at WKU.